Who gets the most
out of 1ShopPal?
Anyone that wants to sell online!
Entrepreneurs
Home Businesses
Managers
Etailers
Web Professionals
Services
Distributors
Wholesales
Agents
Affiliate Marketers
Product Retailers
Ebooks
New Start Ups
Website Upgraders
Manufactures
---

Don't Pay Any Commissions!
Did you know that many shopping cart technologies charge you a transaction fee or keep a percentage of your sales! With 1ShopPal you get to keep all the money you make for each and every sale. There are no hidden charges or fees.
---
Get 350 Entrepreneurs into a room -
guess what they said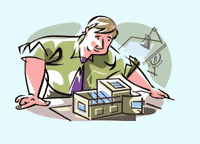 Before developing 1ShopPal, hundreds of entrepreneurs were questioned to find out what they needed the most. The answers may surprise you:
Make it so easy that anyone can use it
Make it powerful enough to run your business now and in the future
Make it adaptable so it will fit into any business
Make it non-technical so it will not require programming knowledge
Make it affordable so it not only pays for itself but saves us money
1ShopPal listened and created the easiest to use, most powerful, and best value online store solution possible. It is so easy to use and so flexible it will fit into virtually any business. See how easy it is for yourself!
---
What do you get?
VIRTUALLY EVERYTHING
Giving you the edge you need to win online:
Advanced Ecommerce Tools
Shopping Cart - Allows your visitors to buy products right off your site. Includes the "Buy Now", "Add To Cart", and all the other buttons you love.


Order Processing - The most flexible payment system on the web. Process payments immediately online, or offline with your credit card machine.


Catalogs - Organize your products neatly and logically in up to 100 online catalogs. You get to choose from 3 of the most popular catalog layouts. Once your customers click on a catalog item, they immediatly see complete details of your product on its own product description page.


Payment Options – You can choose to accept credit cards, checks, money orders, COD's or whichever payment type you desire.


Free Merchant ID- Through an exclusive deal with 1ShopPal, you can get your own Merchant ID FREE. No application fees, no setup fees, and better rates than most banks (OAC)!


Immediate Credit Card Processing - If you want your website to process credit cards immediatly, you can do so directly through your website and Authorize.net, the largest processor in the world.


Item Specification - This is a very important and hard item to find in a shopping cart. You can let your visitors select size, color and any other option you want to offer them, for each item you sell.


Shipping Flexiblity - You have the flexibility of charging shipping rates that are customized to an order.


Database Record Of All Orders - Never worry about losing an order again. After an order is made, it is saved in your own private order system. You can review your orders and track their progress.


PayPal Integration - If you love PayPal then you are going to love 1ShopPal. PayPal is fully integrated and allows you to accept and process payments automatically through your site.


Sales Notification - You will never miss a sale because you will be emailed immediatly with a copy of the sales invoice - you will know when your site receives an order waiting for your attention.


And Much Much More! Automated invoice generation, automated email confirmaton of order sent to the customer, guarantee and warranty options, secure server certificates, return policy options......
Powerful Easy To Use Website Tools
Easy Website Builder - Some companies charge hundreds and thousands just for this single tool. 1ShopPal uses the internet's easiest and best website building wizard available. It is so easy you will be amazed at what you can do.


Customer Newsletters & E-zines - This great tool gives you the ability to publish your own email newsletter just like the big sites do.


Auto-Responders - Gives your visitors the info they want, when they want it. Auto-responders send your visitors info, immediately upon request from your site.


Visitor Feed-Back Forms - Collect visitor info or give your visitors a way to request info from you. All submissions can be emailed directly to you or stored on your site to be read later.


Business Email - You get your own email system with your site! Send email with that professional look (name@yourname.com) and forget about using the less professional public services.


Unique Domain Name - You get a free 1ShopPal name with your website, but if you already own a domain name (.com, .us...) you can add it to your site to give it a truly professional look.


Website Membership/ Private Pages - You can have private customer or user areas on your site that are locked - not accessible to anyone without the password. Perfect for selling info online and sharing confidential info with suppliers and staff.


Message Boards - Allow your visitors, customers and suppliers to interact with each other through online message boards. A real cool and much-talked about feature on sites.


Polls - Take the pulse of your visitors and have some fun doing it. Provide online polls - ask the question every week or simply gather information and comments on topics that interest you.


Photo Albums - Share pictures of your work, office, staff and events with your visitors. These online albums are perfect for any business with something to show off.


Search Engine Registration - You can provide the site information you want the search engines to know about and then register with them directly from your site.


And Much Much More! Guest books, links pages, maps pages, multimedia pages, press release pages, articles pages, online coupons, quotes pages, contact us pages, 200+ templates........
All the LOOKS and POWER you expect
It does not get any more professional than this!
| | |
| --- | --- |
| | Just point and click to build product pages and catalogs instantly. |
| | Pick from numinous layout and designs for your products and catalogs. |
| | Includes all the "Add to Cart" and "Check Out" buttons you expect. |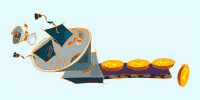 Made to perfectly fit your budget
Built to do Big Business but priced for your Small and Home Businesses.
It's like buying wholesale directly from the manufacturer when you get your 1ShopPal Website.
The VERY SAME website builder sells for $899 plus $80/month, to big corporate clients. You get ALL OF THE SAME important business features as the big corporations do, but for only a fraction of the price ( example: FrontPageShoppingCarts ).
So What's the Difference? There is Only 1
The only difference is in the number of products you can sell through your site. The big business sites are automatically set to handle a product line of up to 50,000 products – WAY TOO MANY for most small businesses to carry.
So after a little research and by talking to over one hundred small business owners, we found out that the largest number of products a small business typically sells online is about 400.
Well, to ensure 1ShopPal grows with your business, it comes standard and READY TO GO, able to HANDLE 1000 PRODUCTS! And of course you can add more products at any time, as you need to.
Click here to try building your own online store with your own products and catalogs.
---

Voted Best Value on the internet –
No One Compares. NO ONE!
You simply can't get the same features, ease of use, power and flexibility of your 1ShopPal site anywhere else!
You only have two options outside of 1ShopPal – to go cheaper or to go more expensive.
Cheap solutions can cost as little as $30/mo (note: the new 1ShopPal Sale Price of Only $24.95 Per Month!) but the cheaper alternative does not include any shopping cart features, very few webpages, no easy website building tools, no secure server certificates, and nothing more than a "rented space" on someone's personal computer.
Your other choice is to pay more for a more expensive service. Typically, you won't even get half the features that 1ShopPal offers, but you'll end up paying 2-3x more for hosting. In addition to higer high hosting fees, you will probably be stuck paying a set up fee, license fee and additional extra charges for features that come free with your 1ShopPal site. What you really are paying for is subsidizing their big building and high staffing costs, not for the service you need. Save thousands and give 1ShopPal a try.
NEWS Comment: Some people have written in and asked about mid-priced website builders that offer a shopping cart. Be very careful. Most of these services get you in the door with a cheap offer and then force you to upgrade your site so you can sell online. Expect to pay $50-$80 for beginner ecommerce. Save now by clicking here!
How Can 1ShopPal Afford to provide a full Online Store worth thousands for only $37.25 On Sale Now ONLY $24.95 PER MONTH?
There is only one reason why 1ShopPal can afford to offer such great value – they made a commitment to providing the best-value store builder on the web.
You have probably seen the news reports about all the problems big companies are having with debt, layoffs and declining stock prices.
While these other companies were hiring hundreds of extra staff, spending lavishly on entertaining clients and promoting their stock prices, the 1ShopPal founders were repaying loans, hiring and retaining the best professionals available and working evenings and weekends to ensure that 1ShopPal would be second to none.
Now, three years later, you are reaping the benefits of their dedication, and enjoying savings of 50%-90% off. You are paying only for the resources required to maintain and improve your service, not for expensive buildings or corporate retreats. Check out 1ShopPal for yourself!
---

Take this Opportunity Now to
Try It For FREE!
There has never been a better time to get your business on the internet with its own full featured internet store! 1ShopPal is now giving you the opportunity to see how easy it really is to start selling online.
Give the free trial a try and check out 1ShopPal unmatched superior quality and ease of use.
There's no hidden catches! The 1ShopPal team wants to make it as easy as possible for you to get your business online. They simply want to give you a change to see how easy it is for yourself. You don't even have to supply a credit card number!
It's so simple. If you love your online store - keep it, if you don't simply walk away and it will expire and be removed from the servers.
---
You HAVE No Risk WhatSoEver!
To give you the peace and security to check out 1ShopPal for yourself, you get the comfort of a full 30 DAY - NO QUESTIONS ASKED - MONEY BACK GUARANTEE!
This will allow you to give the Free Trial a try, at the end of the trial activate your site and still be able to get a full refund if for any reason you change your mind and think 1ShopPal is not perfect for you.
---

Internet EXCLUSIVE Bonus: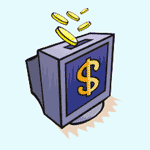 This is an internet exclusive! If you are running short of time why not have your website built for you by a professional website builder.
As you know, a professional website builder can often cost thousands of dollars for the most basic site, but through this internet-exclusive offer, you can get a 5 page website, with 5 products and lots of cool features built for you, for only $399!.
The last time 1ShopPal had a sale like this they charged $399 and hundreds of people, just like you, lined up to get their website built.
The offer was SO POPULAR that it had to be stopped because our professional website builders simply had too much to do. This time 'round, 1ShopPal has retained a small army of designers so they could build 1000 websites for new members.(note: this offer is available to NEW MEMBERS ONLY PLEASE)
I highly encourage you to take immediate advantage of this great offer. It will end without notice, once all our designers' schedules are filled, and anyone not already registered to have their website built, will have to pay the regular price of $499 (still a great deal!).
WHERE ELSE have you EVER heard of getting a Full Ecommerce Website built for you for only $399!
Click Here To Have Your Website Built For You!
(please register your site and then click on "Tools", then "Build For Me" once your site is created) You can also click here to learn more about the design program.
---

200 Extra Products Bonus
Give a 1ShopPal website a try TODAY and when you activate your site you will be given an extra 200 products. That EXPANDS your website to a HUGE 1200 PRODUCTS. Some websites charge twice as much for only a few dozen products.
Give 1ShopPal a try now and take advantage of this great offer.